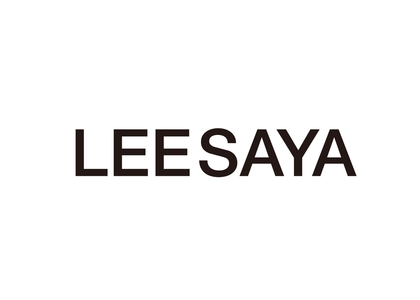 Yukino Miyata Solo Exhibition "Maybe you're right"
Dates: Saturday, January 16, 2021 ‒ Sunday, February 14, 2021

Open Wednesday to Saturday 12pm – 7pm
Sunday 12pm – 5pm
Closed on Monday, Tuesday and Natonal Holiday


Born in Mie Prefecture in 1986, Yukino Miyata has continued to produce and show works of art, mainly in Kyoto, since her graduation from the Kyoto City University of Arts Graduate School. While her works may appear to be acrylic paintings or drawings at first glance because they have the vivid coloration of the former and buoyant flair of the latter, they are actually all prints. Among the different printing techniques, she applied one classified as intaglio, and used a press to print images that she had engraved, mainly on PVC sheet. Since the sheet lacks resilience to the force applied in printing, it is not possible to make many prints with a single one. As compared to woodblock and copperplate prints, however, it yields a better color from the ink, and the prints made with it are characterized by a distinctive running.

Through her works so far, Miyata has built her own ideal community. Just as everyone plays house or has fun with dolls in childhood, the artist has made artworks out of this ideal community as she pleases, like a god repeatedly going through a cycle of creation and destruction. In the process of visualizing landscapes and states that do not actually exist through her works, there was a moment when the artist noticed a resemblance to the scenery in Mie, where she was born and raised. Realizing that everything -- both the dazzling memories and the murky feelings of her adolescence -- were inescapably parts of herself and deeply rooted in her very being, she accepted them and has since continued to take furusato ("hometown") as the theme of her works.

Meanwhile, the successive catastrophes in recent years and ongoing climate change have exerted an immense influence on Miyata's works. Seeing someone else's furusato changed forever overnight has shown her that her own, which has remained in existence without any such changes, could instantly disappear at any time. It is to erase this anxiety and trepidation that she is producing art. Through her visualization and fixation, the ideal community of her furusato is transformed into a bigger existence within her.

Vases and urns often appear in Miyata's works. Mie, where she was born and raised as noted above, experienced the Ise Bay Typhoon in 1959. This was a storm of historic proportions which wreaked great devastation on an almost nationwide basis, with the brunt borne by the area extending from the Kii Peninsula (on which Mie is located) to the Tokai region. The artist, too, has a deep fear of water which she cannot entirely eradicate. It may be that she is containing her uneasiness about the onslaught of floods of water coming in irregular waves by putting it into her vases and urns, which are consequently reflections of her heartfelt wishes for peace of mind.

We are eagerly looking forward to seeing you at Maybe You're Right, the first solo exhibition by Yukino Miyata to be held in Tokyo.
2021-02-06
Information
Other