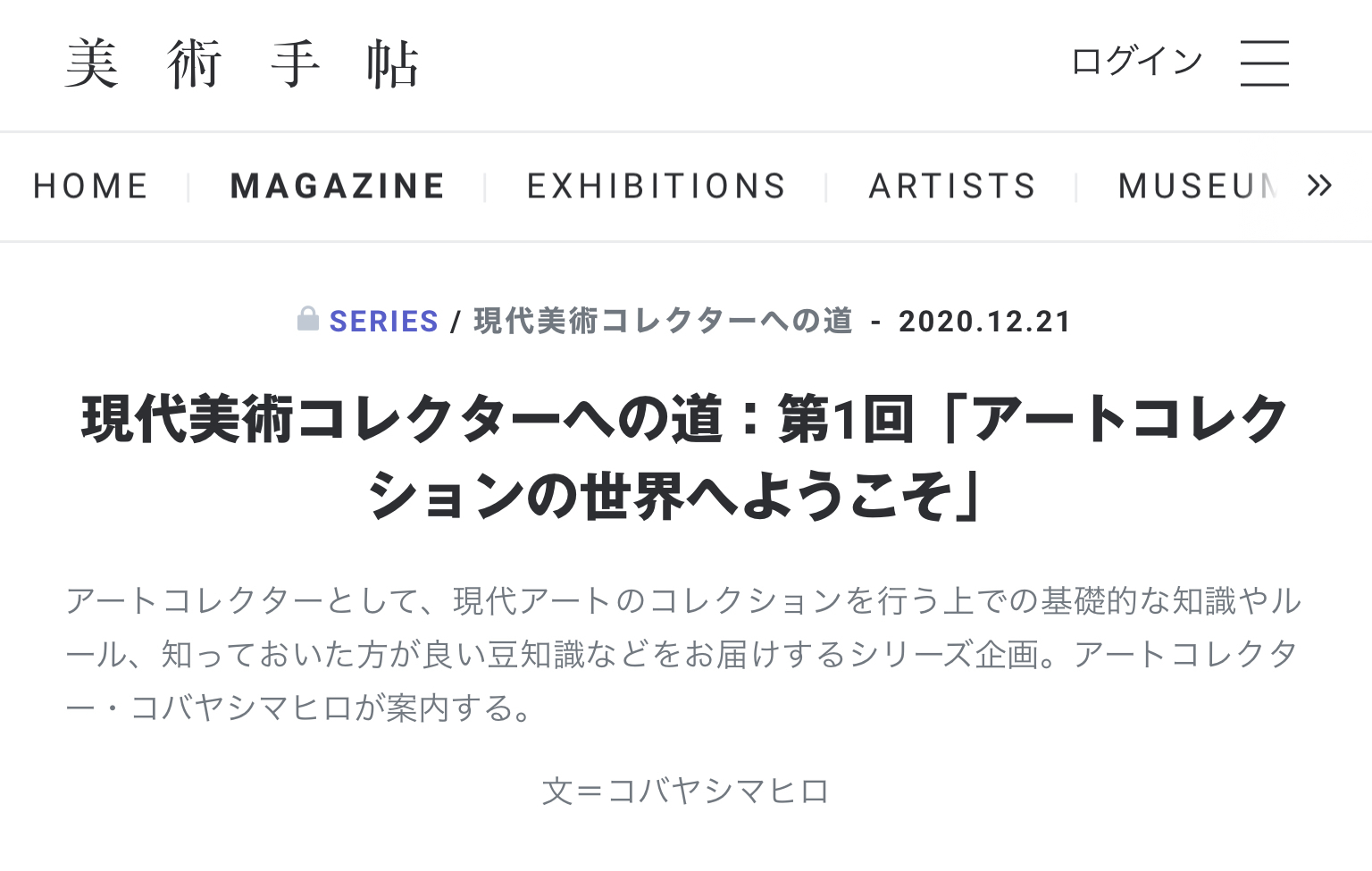 Members articles in BT
Mahiro Kobayashi
, our member collector, has started a series of articles in Bijutsu Techo.
The article is written in an easy-to-understand manner for business people who are not familiar with art collection.
In the first article, he visited the home of
KEN KUROKI
, another member collector.
It is a paid service called "Bijutsu Techo PREMIUM," but if you are interested, please subscribe.
2020-12-30
Information
Other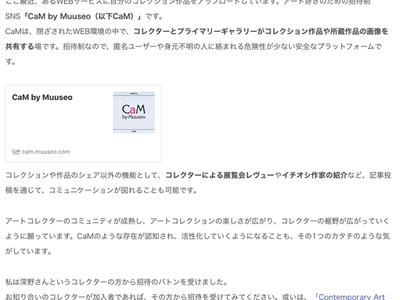 Burart Diary
CaM is featured in the weblog Bur@rt which is operated by our member collector. Thank you so much!